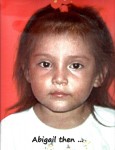 Abigail! Our most personal world-wide mission.  In January of 2006 our church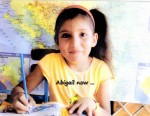 committed to financially and prayerfully sponsor then 4-year old Abigail until her 18th birthday. Abigail lives in World Vision's Casitas Mission in Nicaragua and now receives clean water, health care, improved nutrition and attends school regularly.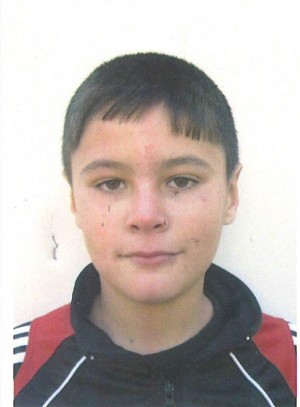 Lucien! In January of 2013 we joyfully committed to a second sponsored child. Lucien, age 10 lives in Romania and now benefits from World Vision's work in healthcare, education/economic opportunity, emergency response and child rights. All thanks and praise to God for richly blessing us with these sponsoring opportunities.
We receive regular updates from both Abigail & Lucien and our church school children truly enjoy writing back to her several times a year.  Visit World Vision.
Heifer International – One of our most popular missions.  "Why give a cup of milk when you can give a cow?"  Heifer International's mission is to work with communities to end hunger through gifts of livestock and training families to improve their nutrition and generate income. In exchange for their livestock and training, families agree to give one of its animal's offspring to another family in need. To see how you can learn more, please go to Heifer International.
Operation Christmas Child – An awesome prelude to our Christmas celebration! One of our favorite missions. Our church family support Samaritan's Purse's efforts to share the Good News of Jesus Christ. We put together shoe boxes chuck full of toys, gifts, books and goodies to be distributed to needy boys and girls world-wide.  In 2010, our church was part of the giving that resulted in over 8 million children in 130 countries receiving shoe boxes! To discover more about this effort, please visit Operation Christmas Child.
Smile Train – Our church relishes the opportunity to share in making people smile. Smile Train's mission is focused on solving a single problem: cleft lip and cleft palate. Clefts are a major problem in developing countries where there are millions of children who are suffering with unrepaired clefts. Most cannot eat or speak properly. Many aren't allowed to attend school or hold a job. They face very difficult lives filled with shame and isolation, pain and heartache. To help bless a child with a smile, sink your teeth into this website Smile Train.
30 Hour Famine –Nearly 8,000 kids die each day because of hunger.  Our Pilgrim Youth Fellowship group anually participates in this World Vision sponsored fundraising event where they experience hunger firsthand to help feed and care for hungry kids.  To educate yourself on how to "feed the need" read from 30 Hour Famine.